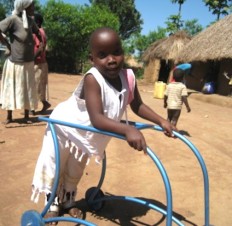 In Uganda alone, thousands die daily from treatable diseases. Often times, these very casualties live in remote villages that lack adequate medical care, clean water and nutritious food.
That's where Malayka International comes in.
Every month, we help children and adults receive the medical attention they need to sustain themselves. Many of our patients suffer from severe burns, open ulcers, congenital deformations, unhealed wounds and large tumors—and without immediate assistance would not survive.
Malayka International governs under a 100 percent model. All donations go directly toward benefiting those in need. We depend on private donors, foundations and sponsors to continue providing treatment, healing and hope in Uganda.