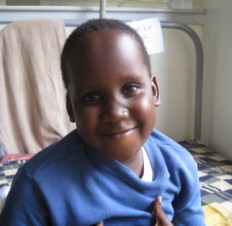 For more than five years, the World Health Organization has reported Uganda as one of the worst healthcare records in the world. At Malayka International, we see this manifest through suffering children and adults everyday. The lack of medical care has resulted in deformations, open wounds, ulcers and more—resulting in untimely deaths. Luckily, the development of local facilities and training of volunteers helps bring life-saving services to thousands.
We believe everyone deserves adequate medical treatment, and in Uganda where public healthcare facilities are far and few, we aim to help. Malayka International provides surgeries and medical treatment for an average of 12 children each month in Uganda—with many more on the waiting list.
But that's not all. There are more than two million orphans living at risk in Uganda. Many children are unable to obtain an education and are living in barely habitable conditions. In a fervent effort to eradicate this sore reality, we support the Agape Community Centre Program, an orphanage in Uganda for children that have nowhere else to turn. The program focuses on childhood education, and provides relevant life skills and knowledge to accelerate each child's education and growth.